Kenkävero vicarage,
a magnificent tourist attraction!
Kenkävero is a magnificent tourist attraction and prides itself on having the biggest and most beautiful vicarage in all Finland, in an impressive milieu. It has something to interest everyone at all times of the year: fine restored buildings, exciting exhibitions and events, exquisite handicrafts as gifts, souvenirs or simply to enjoy. In summer it is further enhanced by a garden and handicraft workshops, and delicious food is served in the restaurant daily all year round.
Kenkävero Restaurant is open every day Mon-Sun 10-16
Kenkävero Shop is open every day from Monday to Friday 10-18, Saturday 10-16, Sunday 10-18.
Plenty to see and experience: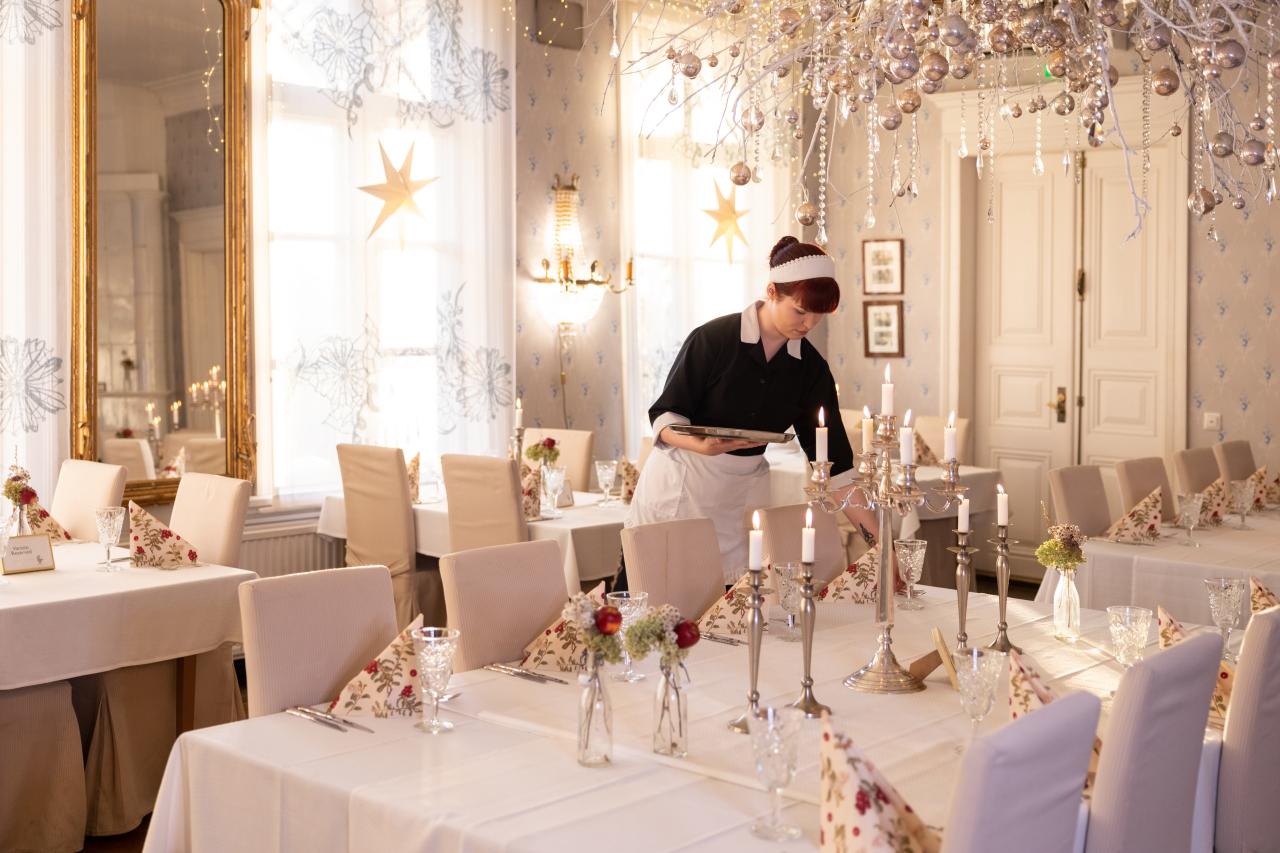 Vicarage restaurant
In the vicarage restaurant you can enjoy the menu consisting of local cuisines, prepared with love and skill. The restaurant is situated in the Kenkävero's main building, which is steeped in old atmosphere and modern decor. The cafe-restaurant is open daily all year around.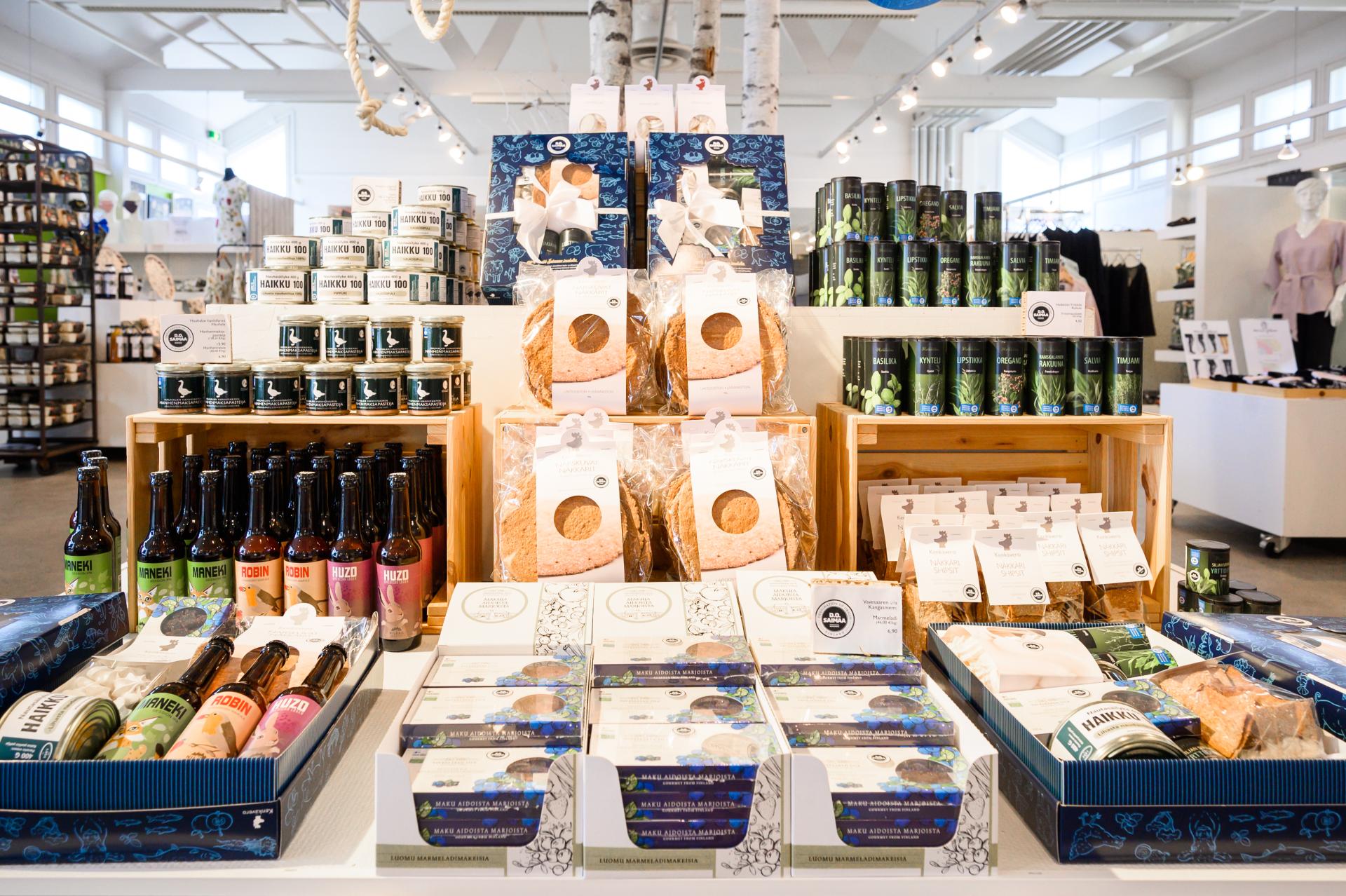 Shop
Explore and be delighted! Varied range of Finnish design, unique clothing and accessories, handicrafts as well as local products and delicacies. You will also find here plenty of products based on educational plant illustrations by Ebba Masalin. Wonderful to yourself and lovely for presents!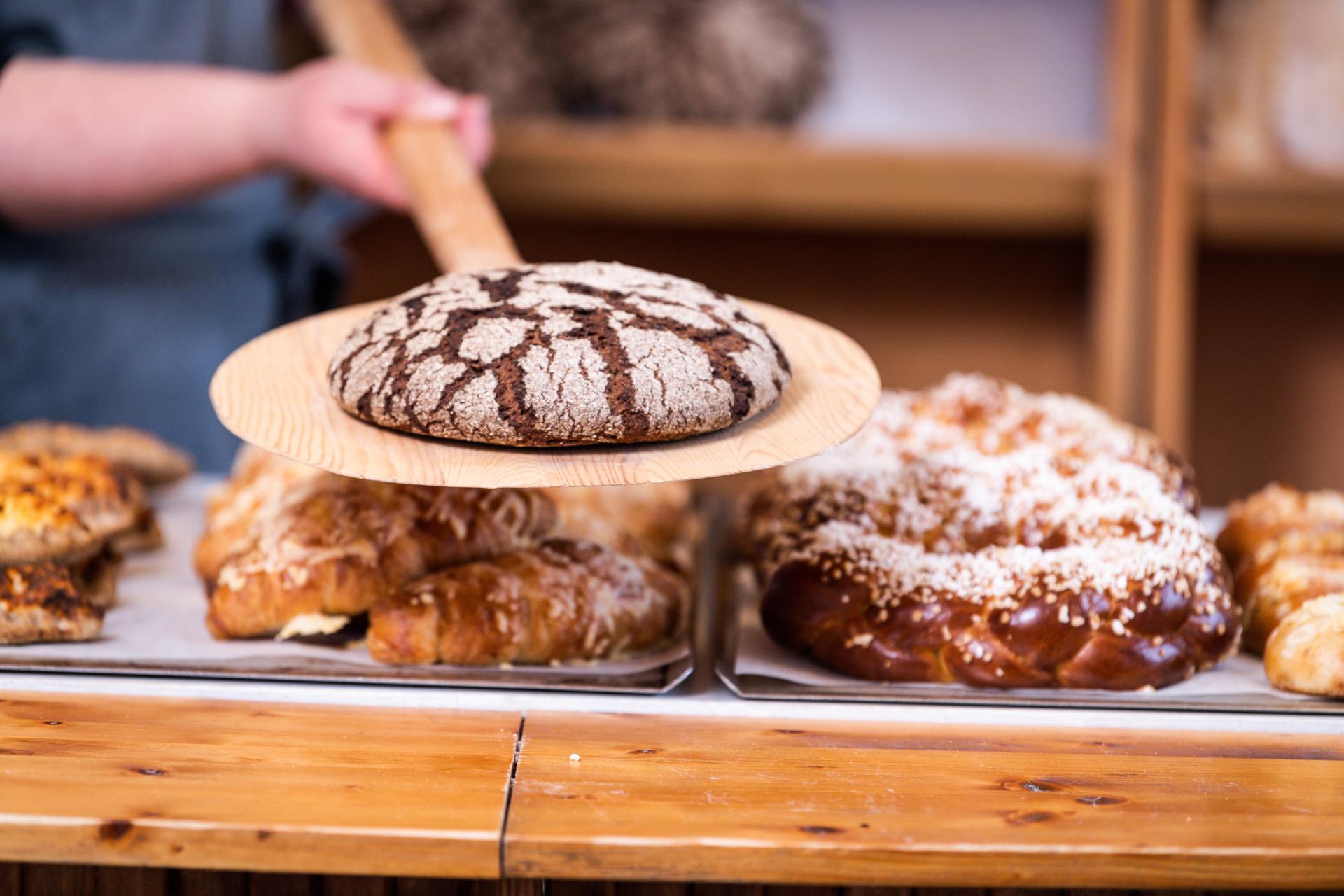 Bakery
The bakery operates throughout the year, and already outside the bakery you can feel the wonderful smell of bread or fresh buns! All the pastries served in the restaurant are baked here by hand. Freshly baked breads, crunchy crisp bread, DIY bread and other delicacies can be bought from the bakery during the summer season, and from the shop year-round.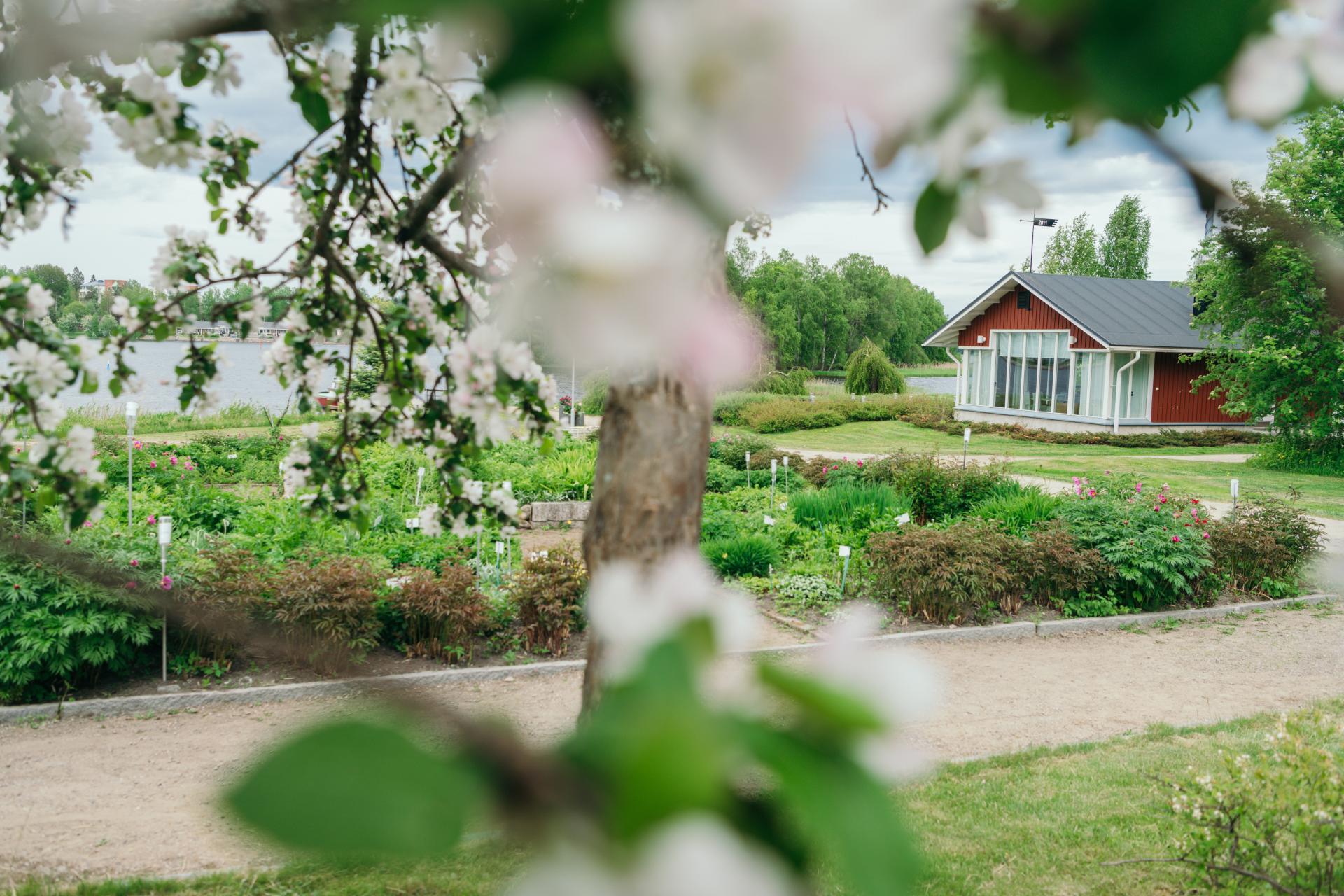 Garden
The charming peonies and hundreds of traditional perennials, herbs and other plants delight with their aromas, colors and beauty in the garden on the shore of Lake Saimaa. You can also taste the garden produce at the Kenkävero lunch table or see flowers used as decoration. Also sheep and chickens arrive to the garden for summer holidays.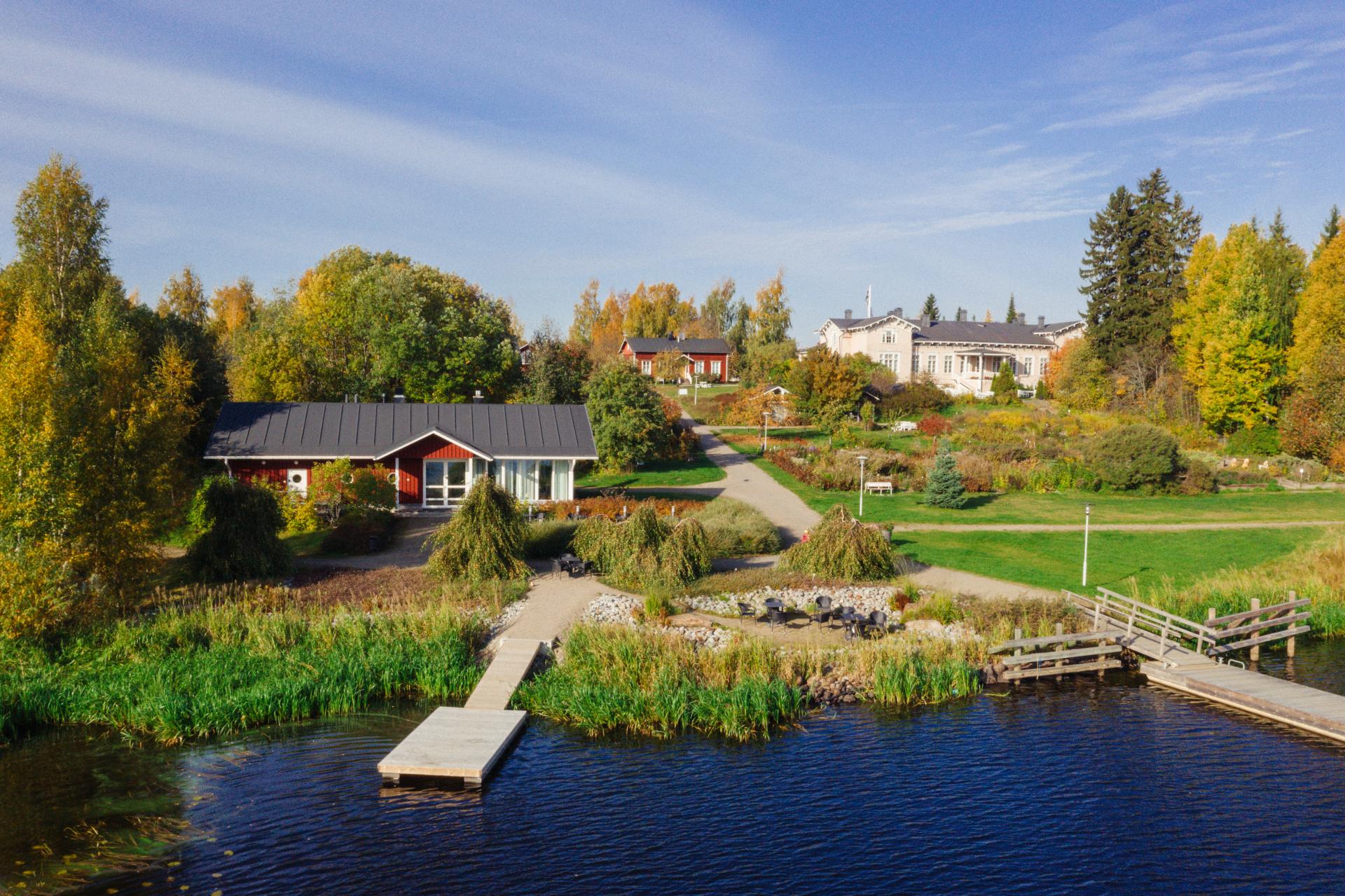 Shore side Summer cafe
Treat yourself with freshly baked pastries or rest for a while and enjoy refreshments and summer feeling. Summer cafe is open from end of June to middle of August. Rest of the year this charming building can be booked for your own celebrations and events.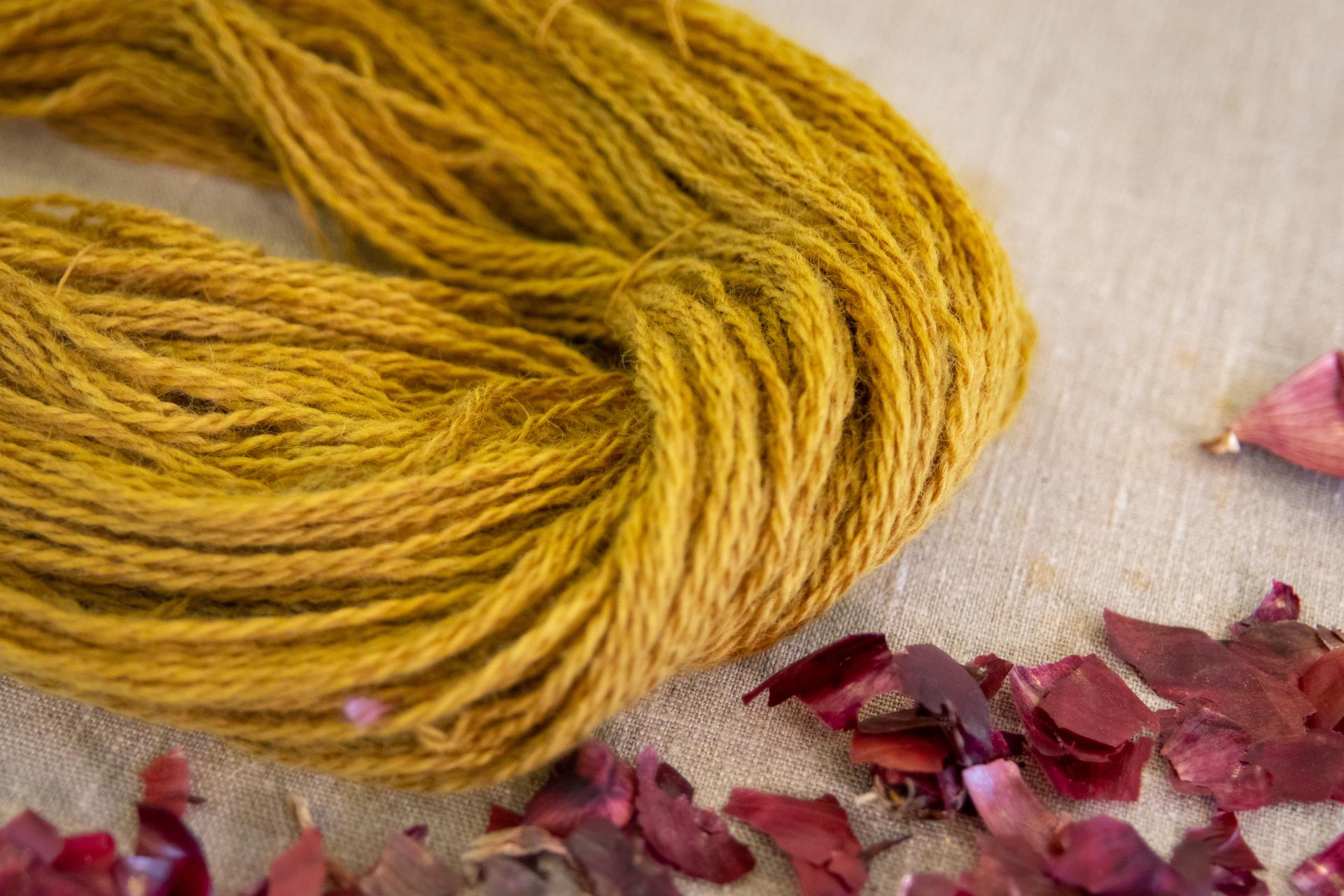 Granaries
In the summertimes different handicrafts-exhibitions are held in old granaries for a treasury to all handicraft lovers. Here you can see different works and get some great ideas for your own summer handicrafts. DIY kits and handicraft materials are available for purchase from the shop year-round.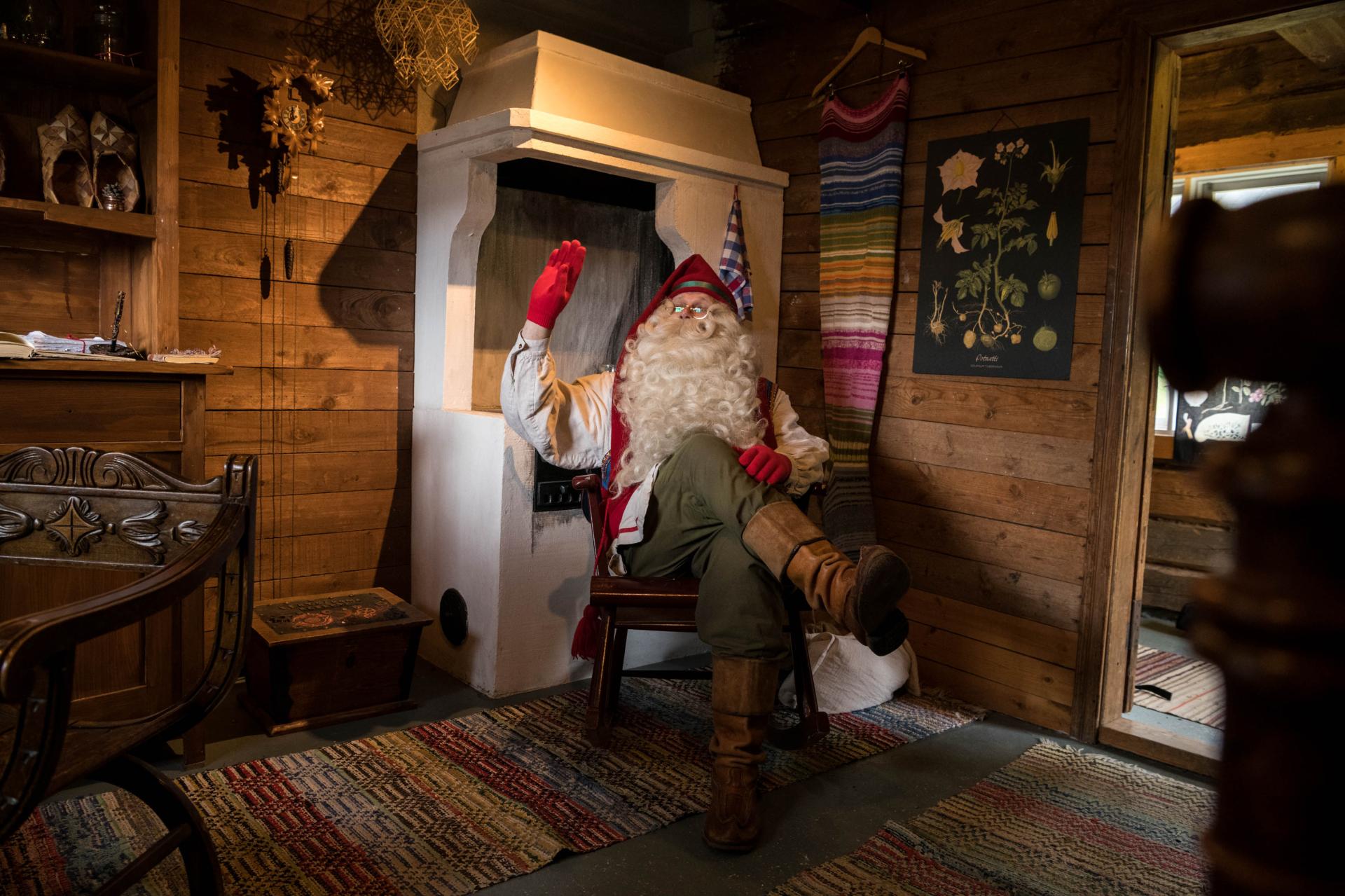 Santa's Summer Hideaway
Get to know Santa Claus' summer hideaway, which you can find in the garden! Door is open daily in the summer time, and on request year-round.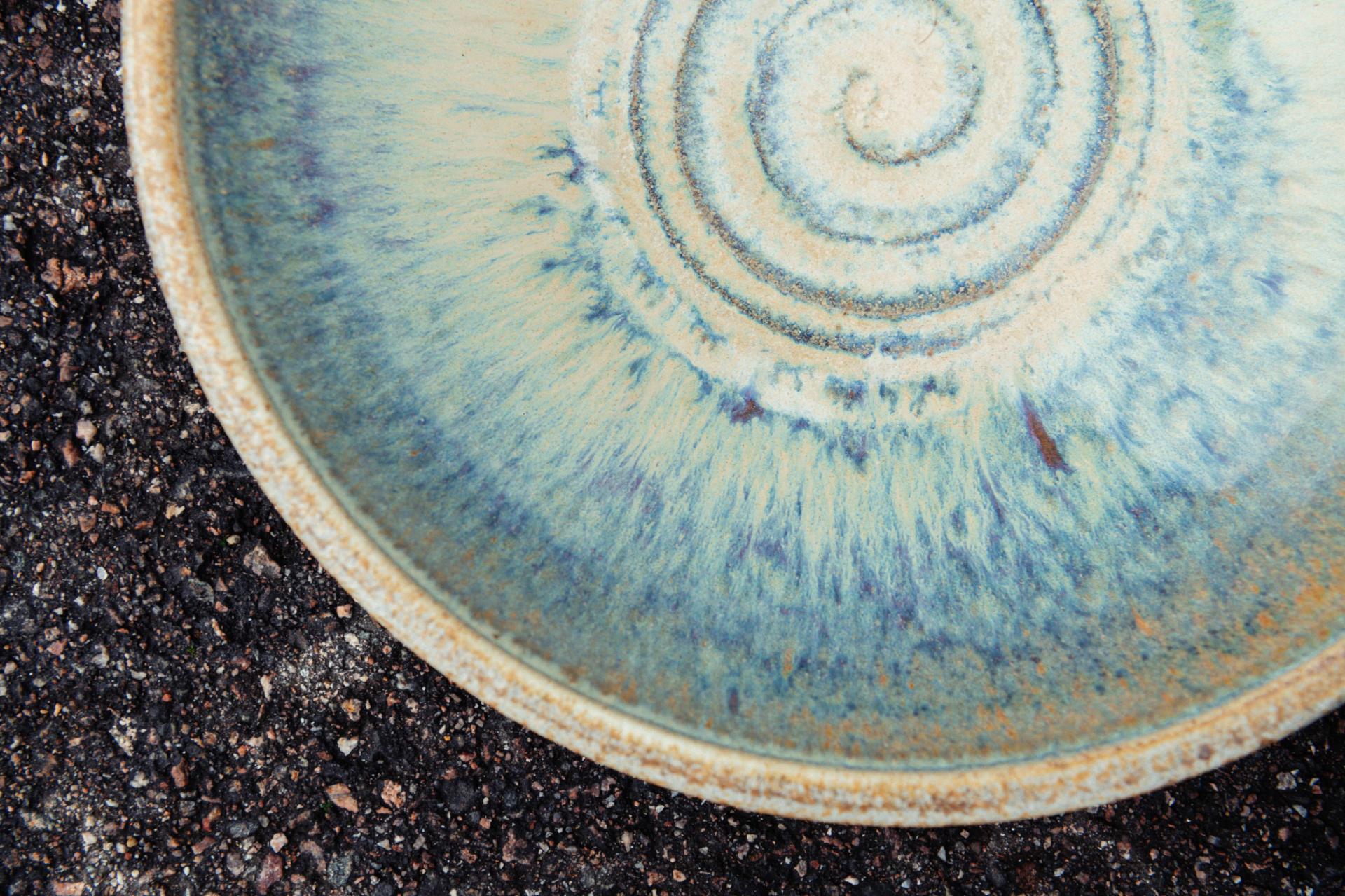 Made in Saimaa-Summer Shop
Here you can find local designers unique products and different gift ideas. Open from end of June to middle of August.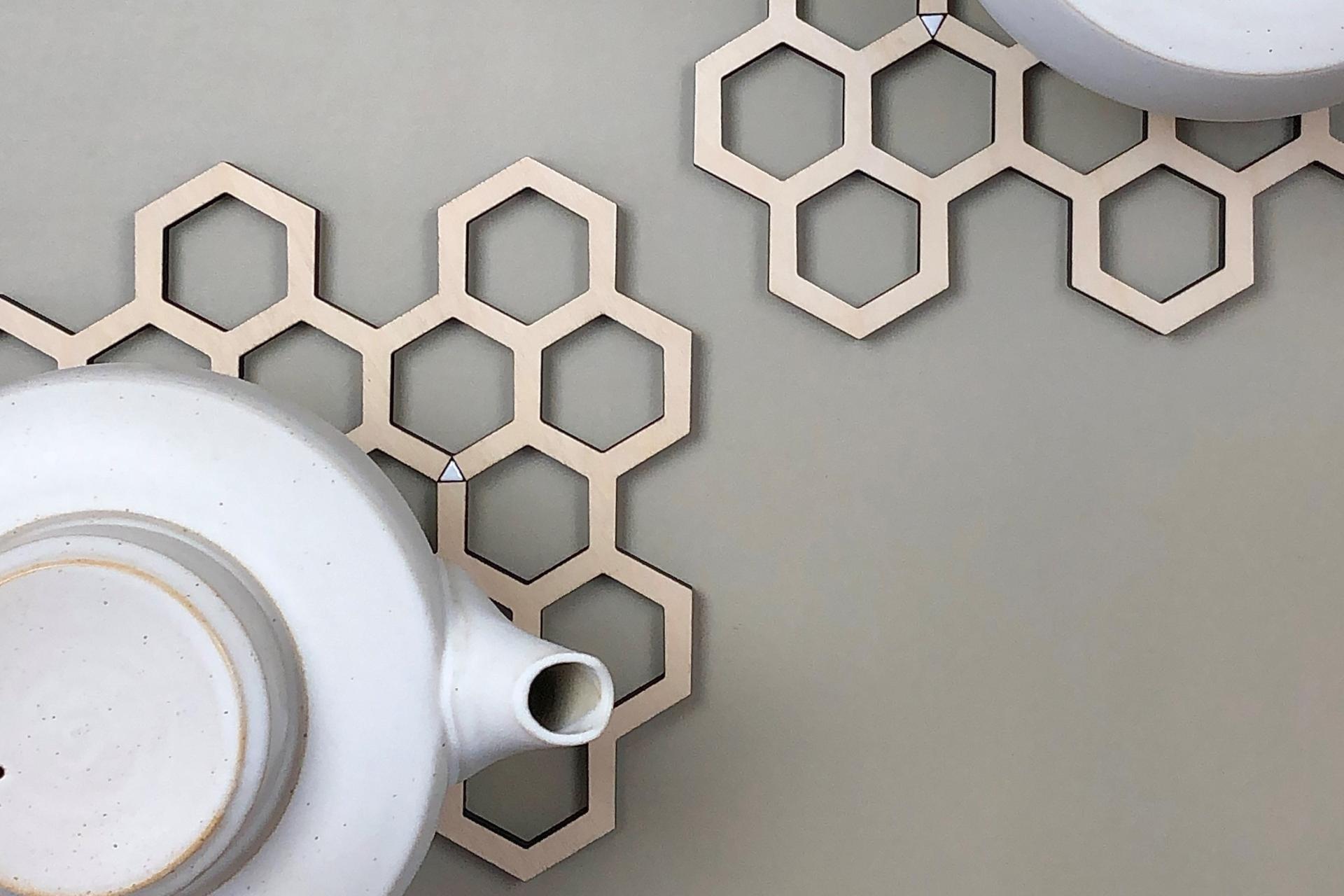 Pauliina Rundgren Handicrafts Shop & Studio
See how products are made and enjoy a unique design handcraft shopping experience www.prhandicrafts.fi.
Sustainability in action
Sustainability and responsibility are key values in Kenkävero and are reflected in our day-to-day actions in many ways. The vicarage restaurant favors the products of local producers, and all food is prepared from pure raw materials. Among other things, all the pastries served in the restaurant and café are baked here in our own bakery.
You can also find local products in our shops. Selection largely consists local and Finnish products and design, you will find for example a wide range of delicious groceries marked with DO-Saimaa-brand and many wonderful products from local artisans and various handicrafters, completed with Kenkävero's own products.
Sustainability is also reflected in the choice of energy, in the minimization of water consumption, using environmentally friendly cleaning agents, in the reduction of food waste, using paper bags for packing and in the collection of restaurant decorations from our own garden, among many other things. Responsible actions every day.
Kenkävero is included in the Green Key system, and our operations have been awarded this certificate. You can find out more about the Green Key program, destinations and goals in the international tourism industry on the Green Key website.